Blancpain Ocean Commitment
-
10 October 2023
Blancpain partner Laurent Ballesta receives the Grand Title award at the Wildlife Photographer of the Year competition
The Manufacture de Haute Horlogerie Blancpain is delighted to announce that its long-standing partner Laurent Ballesta has once again emerged victorious from the Wildlife Photographer of the Year competition. Organised by the Natural History Museum in London, this prestigious competition – the equivalent of the Oscars of photography – celebrates diversity on Earth by promoting nature and living beings conservation. This year, Laurent Ballesta receives the Grand Title, for the second time.
An emeritus diver and biologist, Laurent Ballesta has been walking alongside Blancpain since 2013, when the Gombessa Expeditions were launched. A specialist in underwater life, he is also an exceptional photographer. The Wildlife Photographer of the Year competition has recognised the quality of his work over the years: submitting his photographs for the first time in 2017, he won first prize in the 'Earth Environments' category, before taking the 'Underwater' category prize and the Grand Title in 2021. A year later, he won in the 'Portfolio' category – the flagship category of the competition – for his series of photos taken during the Gombessa III Expedition to Antarctica. This year, Laurent Ballesta achieves an outstanding performance: not only does he win – for the second year running – the 'Portfolio' prize, but he also receives the Grand Title award for the second time, a rare performance that makes him the second photographer to receive this prize twice in the competition's 59-year history.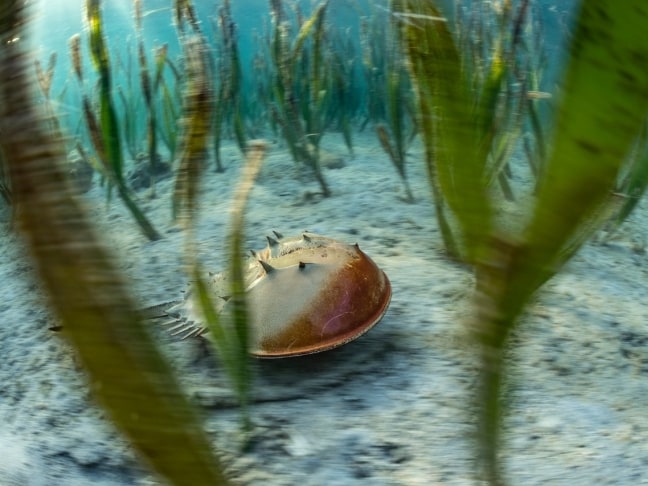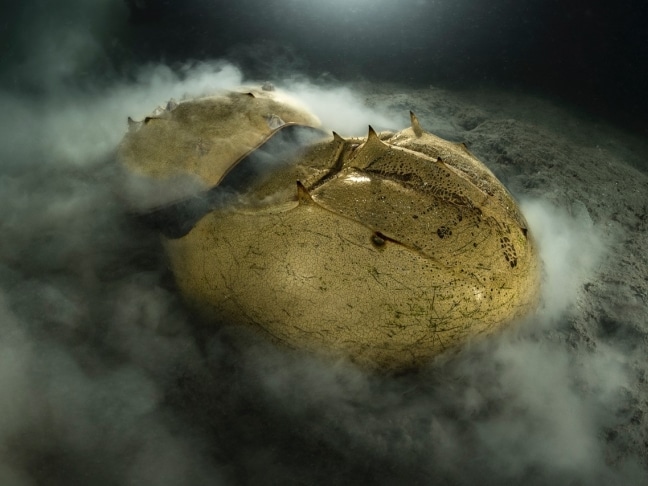 The Grand Title is awarded to the best photograph among the winning pictures of each category. This year, it is granted to Laurent Ballesta's image entitled 'The Golden Horseshoe'. Selected from nearly 50,000 entries, it was a real surprise for the jury: 'To see a horseshoe crab so vibrantly alive in its natural habitat, in such a hauntingly beautiful way, was astonishing. We are looking at an ancient species, highly endangered, and also critical to human health. This photo is luminescent,' says Kathy Moran, Chair of the judging jury. On the other hand, the 'Portfolio' prize is based on a set of pictures. This year, this category of multiple images rewards the work of Laurent Ballesta, whose photos were taken during a mission – supported by Blancpain – to the protected waters of Pangatalan Island, in the Philippines, in search of the horseshoe crab. Following this mission, Blancpain decided to join forces with the Sulubaaï Environmental Foundation through the Sea Academy Project, which aims to create marine protected areas thanks to local population, with the support of Blancpain notably. These initiatives to preserve, protect and restore natural resources in the Philippines are part of the Blancpain Ocean Commitment.