Vintage watches
The maintenance and restoration of vintage Blancpain watches involves respecting the heritage and doing everything possible to preserve the character and beauty of the timepieces, in an intricate and authentic manner.
To satisfy these demands, we set up a specialised workshop in Le Brassus, where the master watchmakers devote their skills and passion to all Blancpain watches produced before 1981. From the first Rolls- or Harwood-type watches dating from nearly a century ago to the renowned old Fifty Fathoms, Air Command and Bathyscaphe, or the historical variations of the Ladybird, all Blancpain's emblematic creations are serviced and restored with the delicate touch that the job demands.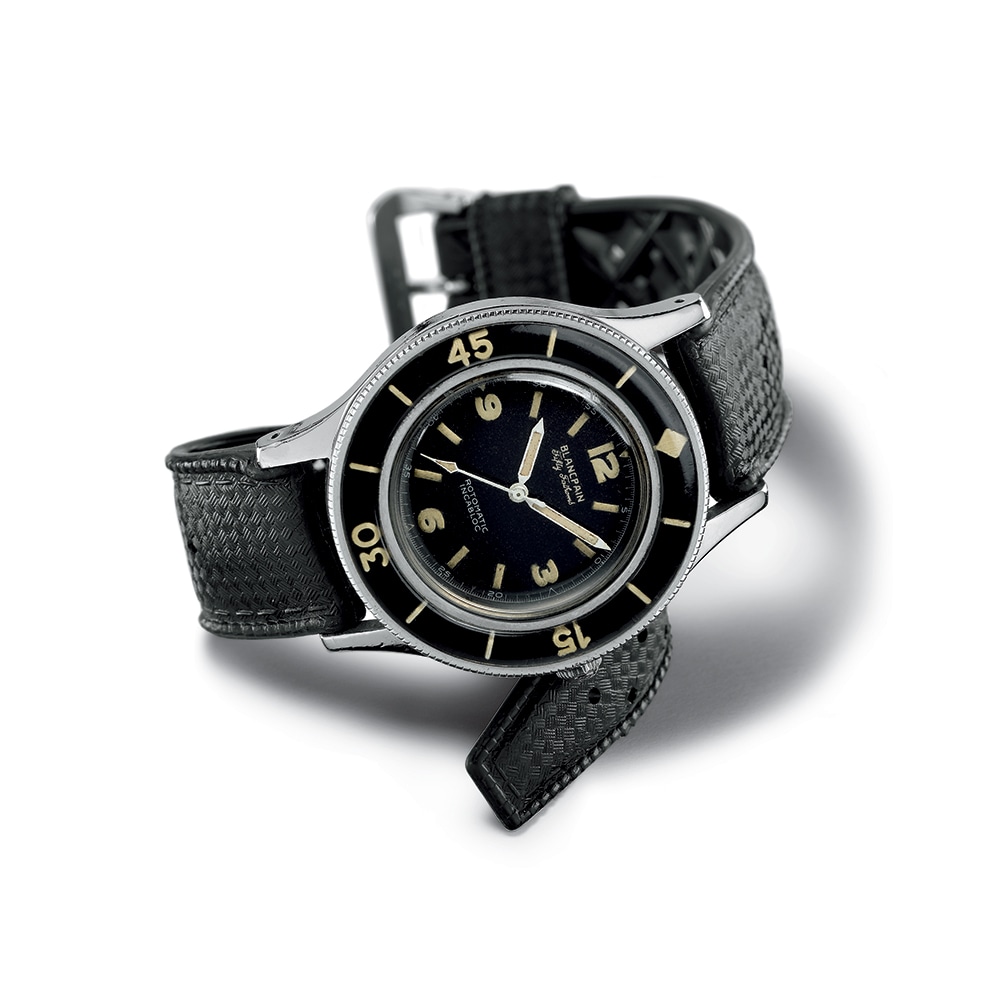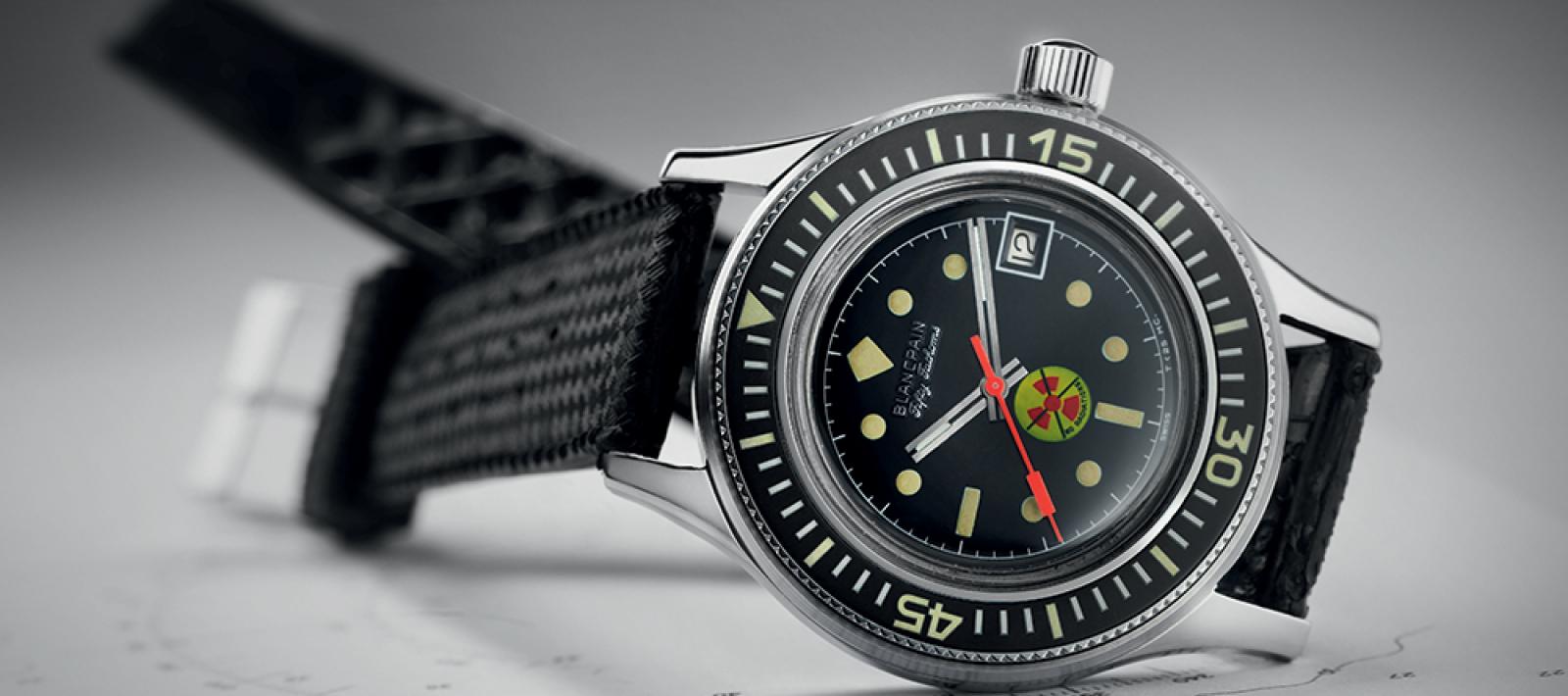 This process, based on an uncompromising ethical charter aimed at satisfying the client, begins with a thorough examination of the watch to verify its authenticity. We only deal with genuine Blancpain models. If a watch proves to be fake, it is returned to its owner with a detailed explanation. Given the choices that need to be made regarding the restoration, an estimation of costs is submitted to the owner, together with a proposition presenting the possible service options. It is up to the client to study our estimation and recommendations, and decide on the service or restoration to be carried out. As agreed, the work is carried out, with original parts being drawn from our very extensive stocks. In the rare cases where an original component is not available, the master watchmakers can be required to make them by hand, as far as possible using the methods and tools of the period.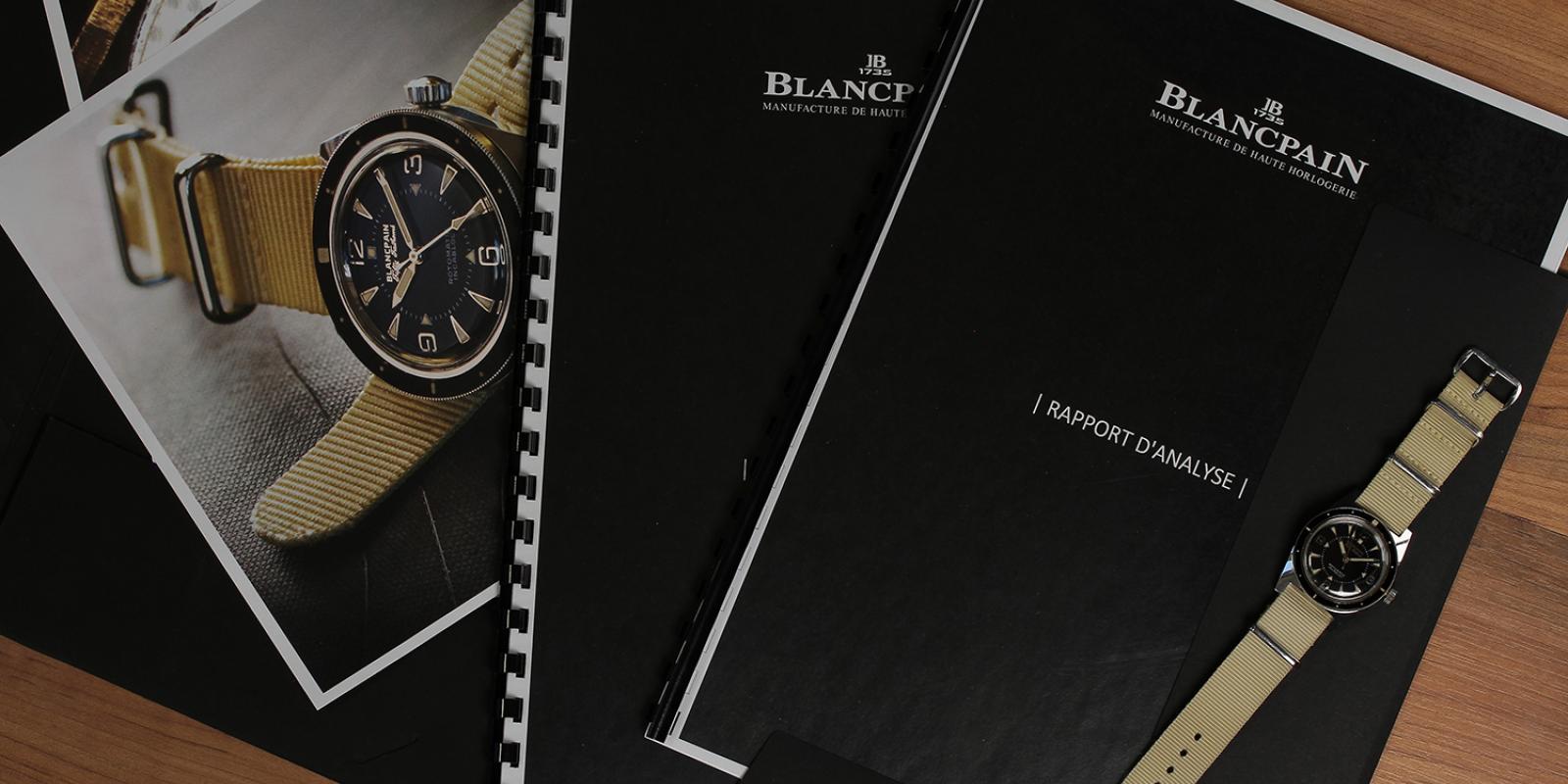 Along with the serviced or restored watch, the owner receives a booklet containing details of the work carried out, including a list of the components replaced and a report on the watch's performance following the service. On account of the high level of input and excellence required, the client should allow about a year between the initial evaluation and the finished work.